Apple TV App for Democracy Now!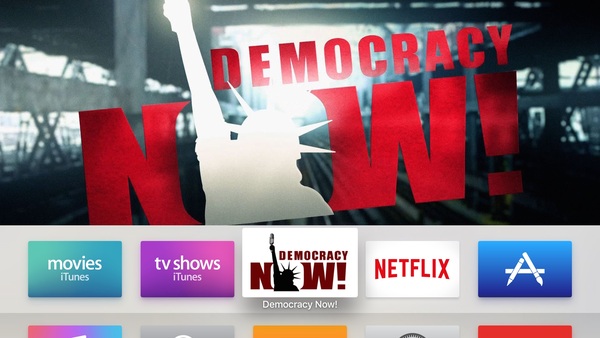 I've written an app for Apple TV (i.e. tvOS) to watch the independent news program, Democracy Now!.
The app is free. Me and this app are unaffiliated with the show. If you like it, make a donation to the show.
Search for it on your Apple TV. Here's a link to its App Store page.
Screenshots